Bobby Murdoch Phoenix CSC : Cead Mile Fáilte!
Bobby Murdoch Phoenix CSC is a supporters club for Celtic FC, of Glasgow, Scotland. But ye already knew that, if ye are a Tim.
All bhoys and ghirls are invited to join us in cheering on the Hoops every Saturday morning at Rosie McCaffrey's Irish Pub, located at 906 E. Camelback Road, in sunny Phoenix, Arizona. (If you are not from the States, trust us, it ain't Glasgow!)
Joke of the Week
An Englishman, an Australian, and a Scotsman were all drinking in a bar, and by a strange coincidence a fly landed in each on of their drinks. The Englishman gets out his penknife and lifts the fly out of his drink with the blade. The Aussie picks up his glass and blows the fly out with the foam. The Scotsman picks up the fly with his thumb and index finger, holds it over his glass, shakes the insect and yells "Spit it oot, ye wee bassa!" (2014-04-16)
2014 Ramsden Cup Final, Raith Rovers defeat Rangers 1:0. Happy days are here again!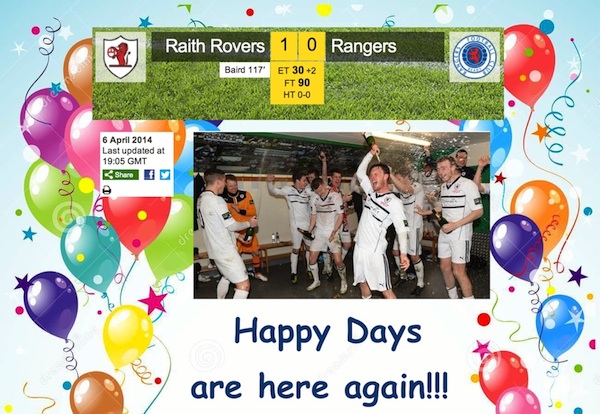 (2014-04-06)


Monday Club, Saints & Sinners Pub, Bellshill

(2014-03-24)


Getting our new Bobby Murdoch banner ready for trip to Glasgow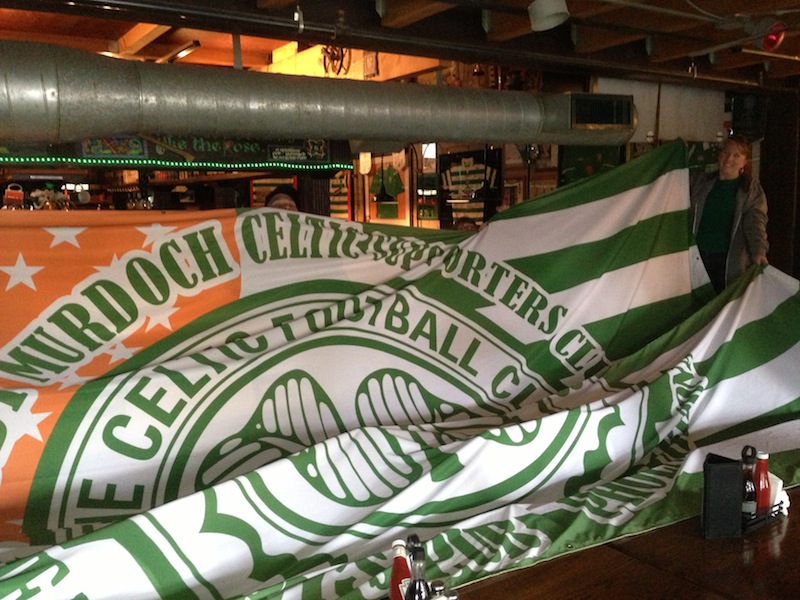 Phoenix CSC celebrating Champions League at Rosie's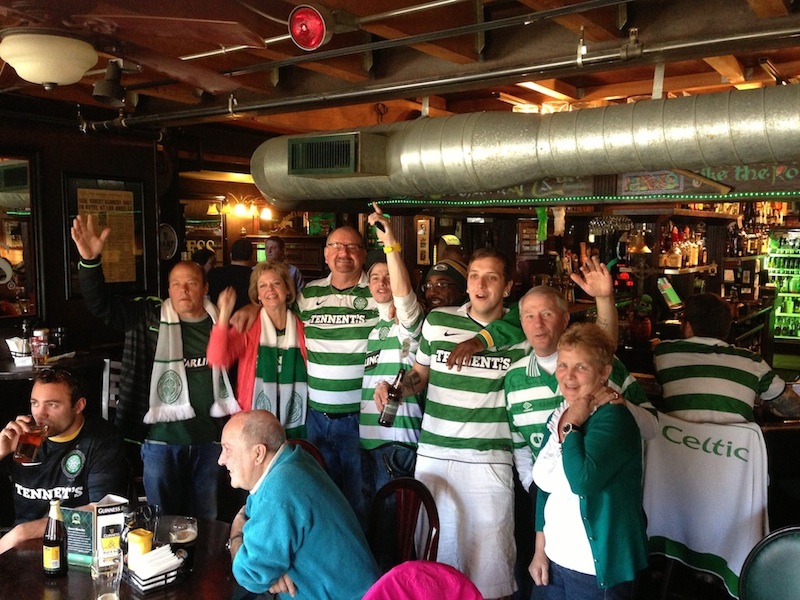 Website Banner
Check out our banner up top of the page. I think you will agree that it is totally sweet. All praise and thanx goes to our artist Lyndsay Johnson. If anyone needs any graphic arts work done, e-mail the club and I will put you in touch. If you need any photography done, give her husband Wes a shout.